One of my online mommas asked if I could put together a monster themed box for her kiddo's birthday. She gave me a budget that included money for shipping, products, and a small finder's/handmade fee.
Here's what I came up with:
1. Little Monster T-Shirt (pictured above at the front of the box)
2. Gymboree Hooded Chambray Pullover (with monster zipper pull)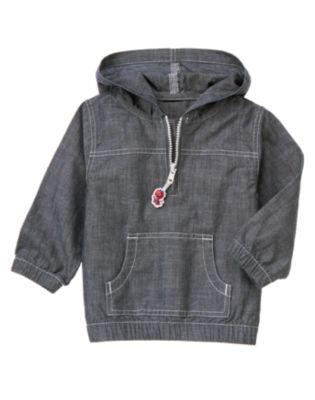 3. Birthday Monsters! (Boynton on Board)
I love Boynton books. This one was too perfect.
4. Nuby 3-D Snack Keeper, Monster
5. Sugarbooger Set of 3 Good Lunch Snack Sack, Hungry Monsters
6. Monster Stuffie (shared yesterday)
7. Monster Vinyl (shared yesterday)
Baby boy helped me color some art for the box top decorations
What do you think??
Disclosure: This post contains affiliate links.